What would it look like to walk in on a Sunday morning calm, confident and ready to pastor your church in worship, and then head into the rest of your week with clarity and vision for how to pastor your team well?
Discover a path that will lead you to find confidence in your calling as a Worship Pastor, give you direction for leading your team no matter your age or experience, and empower you with rhythms of health for your soul even in a fast-paced ministry.
"Am I in over my head?"
I know what it feels like to question whether you have what it takes to pastor and lead your team.
I remember moving to Charlotte in 2007 to help build Elevation Worship and not knowing anyone in the city, so I had to ask friends from my hometown of Columbia to drive in just so we would have a full roster. But as the church grew rapidly, and we added more and more people to the team, I had a new challenge – how do I actually lead these people to not just be great musicians, but to actually love Jesus and love serving in church. I quickly realized that while I knew how to lead a 4 song worship set, I felt very unqualified to actually lead and pastor people. Before my time at Elevation, no one had taught me that being a Worship Pastor was much more about serving off the platform than performing on it.
Being a worship leader didn't fulfill me like I thought it would.
I used to think worship ministry was all about chasing my dreams of leading songs and writing music and being on albums. But no one told me that none of those dreams would be what truly brought fulfillment or defined success.
In our current worship culture, it's easy to look on Instagram and think that your success is based on how well you perform - whether that's your vocal ability on a Sunday or your follower count on social media. It's tempting to think you are only successful if you go on tour or release an album.
But while those may be tools God gives some churches to reach people, it isn't the measure of true success or fulfillment in ministry.
I realized I was looking at ministry all wrong.
I remember several years ago looking around my office at awards and gold albums hanging on the wall, dreams that I used to pray for, and realizing that none of them made me feel any happier after the initial excitement faded away. They were fun and I was thankful for what they represented, but what actually brought more joy to my life was watching people on the team start to walk in their giftings and in their calling.
I saw the truth of what I learned from Pastor Steven at Elevation – that mature ministry is being more excited about what God does through others than what He does through yourself.
I was learning to find real joy and fulfillment in being a Worship Pastor.
When the going gets tricky, you need a guide.
Here's the challenge. There is great training available for you to grow in your understanding of God's word and to help you gain a theology for worship. There is a lot of very helpful practical training for how to lead a song on a Sunday, or teaching you how to implement effective systems for rostering your team, and there are videos and courses on how to write worship songs. But . . .
Who's teaching you how to have hard conversations when you have to tell one of your vocalists that they aren't ready to lead out on a song yet and do it in a way that doesn't paralyze you or demoralize them in the process?
Who is teaching you how to stop leading from a place of insecurity because you believe the lie that you are too young to lead people or too old to be relevant anymore?
Who is teaching you how to have a candid and strong relationship with your senior pastor?

Who is teaching you how to build a legacy of character and a posture of intimacy with God?
While there are some great seminaries and programs that allow you to spend years focused on wholistic development as a Pastor, that takes time and money that you may not currently have. You may already be on the job and unable to stop everything and enter into a college program, or you don't have $15K to spend per semester to enter into a worship program there.
Let me help you.
I served as Worship Pastor at Elevation Church, home of Elevation Worship, for nearly 15 years and I have been in every stage you are currently navigating. I was the Worship Pastor when we had 2 campuses meeting in high schools and when we had a global ministry with 20 campuses and released songs and albums. I've been on the stage leading worship, and I had to make the transition of stepping off the platform to let other people take the team to places I wasn't gifted to take them in worship. I had to watch other people live my dream. It was often a messy process for me, but God used it to shape my heart in ways I am extremely grateful for.
The tensions will be the same in any season.
How do you submit your ego and pride and lead from a confident, calm and selfless place that keeps your heart and the heart of your team centered on what really matters – worshiping Jesus and building His Church?

How do you pastor people in a fast-paced and growing ministry and help them be confident in who God has called them to be when you aren't very confident yourself most days?

How do you actually empower people on your team to do what God has called them to do when you feel like it takes more time to stop and train them so you just revert back to doing things yourself?

How do you stop leading from a place of comparing yourself to every other worship leader or ministry, and become comfortable in your own skin and content with your assignment?

How do you stop seeing yourself as a performer, and start walking your calling as a pastor?

That's what my new course, Performer To Pastor: Level Up From Leading Songs To Serving People, is all about.
I have downloaded all the most important lessons I have learned in Worship Ministry in the 3 modules and 13 videos in this course. Each module is centered around helping you answer a question that leads toward transformation.
Module 1
What am I pursuing? | Move from chasing a platform to carrying a purpose
You will learn how to prioritize health in all areas of life and not sacrifice it in the name of ministry.

You will learn how to define and achieve success in your role as a

pastor, not just a song leader, through practical steps that show you what it really means to pastor your team.
You will find a path towards fulfillment in ministry both on an off the platform.
You will be equipped to examine the current health of both your own heart and the heart of your team, and discover how to move towards health in each.
You will learn to identify the 5 most common temptations in worship ministry and also be given the tools to overcome them.
Module 2
Who am I producing? | Move from scheduling positions to stewarding people
You will discover 10 tangible ways that you can build a healthy team culture no matter what size it is, or how long you have been in the role.

You will learn how to attract great people and not only keep them, but to develop and disciple them in their own gifts
You will find yourself less overwhelmed as you unleash new leaders on your team.
You will be trained in 4 measurable steps to train and empower leaders on your team.
Module 3
How is my proactivity? | Move from reactive decisions to proactive engagement
You will no longer be paralyzed by difficult conversations, but instead will have the tools to have them with confidence, clarity and compassion.
You will learn how to be honest with people on the team about

where they stand in a way that points them toward new opportunities rather than holding them back.

You will be calmer and more confident going into a Sunday, ready

to not only lead worship well but also ready to impart something spiritual to your team as a pastor.

You will be equipped to have a more candid, honoring, and healthy relationship with your senior pastor.
Going through Performer to Pastor will help you:
Find Fulfillment
Create Confidence
Protect Peace
Affordable, accessible, and achievable.
You could choose to spend $15,000 a semester at a college with a worship program to learn many of these lessons, and there are a lot of strong ones out there.
You could also spend years learning on your own by repeating the same mistakes I made.
Or you can let me share the lessons I learned from those very mistakes so you don't have to make them yourself!
Normally worship leaders would pay $2500 for a 3-month coaching program with me, but now you can get access to that same experience and guidance for a fraction of the cost.
It's time to pick your path to grow as a Worship Pastor.
Fully embrace your calling.
I've packed a lot into Performer to Pastor because I want you to love and embrace the calling of being a Worship Pastor.
And to make it a no-brainer deal for you, I'm giving you a 60-day 100% money-back guarantee with your purchase of Performer To Pastor today.
That's right! Go through the course, check out the bonuses, follow the steps, put in the work, and if you don't love it in the first 60 days of your purchase, send me an email, and I'll refund you immediately. No questions asked, no hard feelings.
Also, if you sign up for Performer to Pastor today you'll receive this exclusive bonus:
Access to a private Slack channel where everyone enrolled in Performer to Pastor will be able to connect and learn from one another. I will also be in the group weekly hosting Q&A's to answer your questions and cheer you on! - A $300 value!
Jordan Melugin
Worship Pastor at Messiah's House Church
"If you're thinking about signing up for the Performer to Pastor course, just do it! Wade has a unique way of practically teaching both the simple and complex truths. Whether you're a worship pastor or leader, this course is a must!"
Dustin Serrano
"The Performer to Pastor course is easily worth double if not triple what it currently costs. After leading worship for 13 years and being a full-time worship pastor for 6 years, I still learned so much. No matter how long you've been leading worship or pastoring, you will still learn and be challenged!
Here's an overview of what you get in Performer to Pastor: Level Up from Leading Songs to Serving People -
Performer to Pastor: Essentials -

Lifetime access to all 3 modules, with 13 videos and 3 hours of content - $2500

Private Slack Channel community - $300

PLUS access to the 4-video Conversation Series - $1000

Total value - $3800
Performer to Pastor: Enhanced -
Everything in the Essentials Tier - $3800

PLUS Enrollment in 4 Group Coaching Sessions on Zoom with Wade, one centered on each module of the course - $750

Total value - $4550
The way I see it, you have two options.
Option 1 - You invest in yourself, take this course, and apply what you learn. After a few months you are actually finding joy and fulfillment, not only during the 20 minutes you lead worship on Sunday, but also in the other 10,060 minutes during the week. Things aren't always easy and there are tough decisions to make, but you make those decisions because you care about your team and love watching them grow and flourish in their walk with God and in their giftedness. You are becoming the culture that you are building, and are more confident in where you are leading your team even during the difficult seasons that are necessary for growth. You enjoy a healthy and honoring relationship with your church leadership as you steward their vision well and they give you more and more trust as a result.
Option 2, you can continue to learn the lessons in this course on your own, the slow way, and live life overwhelmed and dread the rest of the week as soon as you stop off-stage leading worship. You can continue to watch yourself and your team be defensive when anyone comes in and threatens your positions. You can continue to feel aimless and scattered with no direction on how to lead your team practically or spiritually. You can continue to live in tension with your senior church leadership. You can continue to feel so stressed on a Sunday morning that you don't have anything to give your church or your team. You can continue to feel like an imposter who is a good singer but a bad leader.
Phil Vega
Worship Pastor at Community Bible Church
"Wade's coaching has been transformative to my leadership of myself and others. He's helped me develop healthier rhythms of walking with Jesus, and from that overflow, I've gotten better, not only at my job but in my life as a husband and father."
Isaac Mondragon
Worship Pastor at Freedom Church
"Wade's coaching has impacted who I am as a Worship Pastor more than I could've imagined. From overcoming insecurities to walking confidently in my calling through practical daily steps. His leadership development has been transformational to my life and I cannot recommend it enough to any Worship Pastor or leader out there."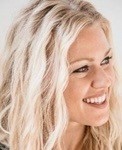 Jane Williams
Worship Leader at Elevation Church
Wade served as my Worship Pastor for over 10 years, and I learned so much about how to be open-handed to the Lord with my gifting and dreams as a Worship Leader through his leadership. He didn't just teach what the culture of our team should be, he lived it first. It was his willingness to be transparent about his own struggles in ministry and his testimony of how God met Him in that place that helped me find the freedom to trust the Lord in my own journey.
Who is "Performer to Pastor" for?
How does the course work?
What's included in the price?
How long do I have access?
Can I get my money back if I don't like it?