Reignite your dreams and rediscover your joy.
Pre-order my new book!
From a young age, we're taught to dream big, work hard, and find true happiness by focusing only on our dreams, and yet still, something is missing.
Because if the last few years of my life have taught me anything, it's this -
There is true peace and fulfillment only on the other side of releasing your grip on your dreams and trusting God with your whole life.
I want to help us find freedom together by being open to the dreams God has for our lives, but more importantly, the dream of His kingdom that He is inviting all of us to join.
Pre-order my copy!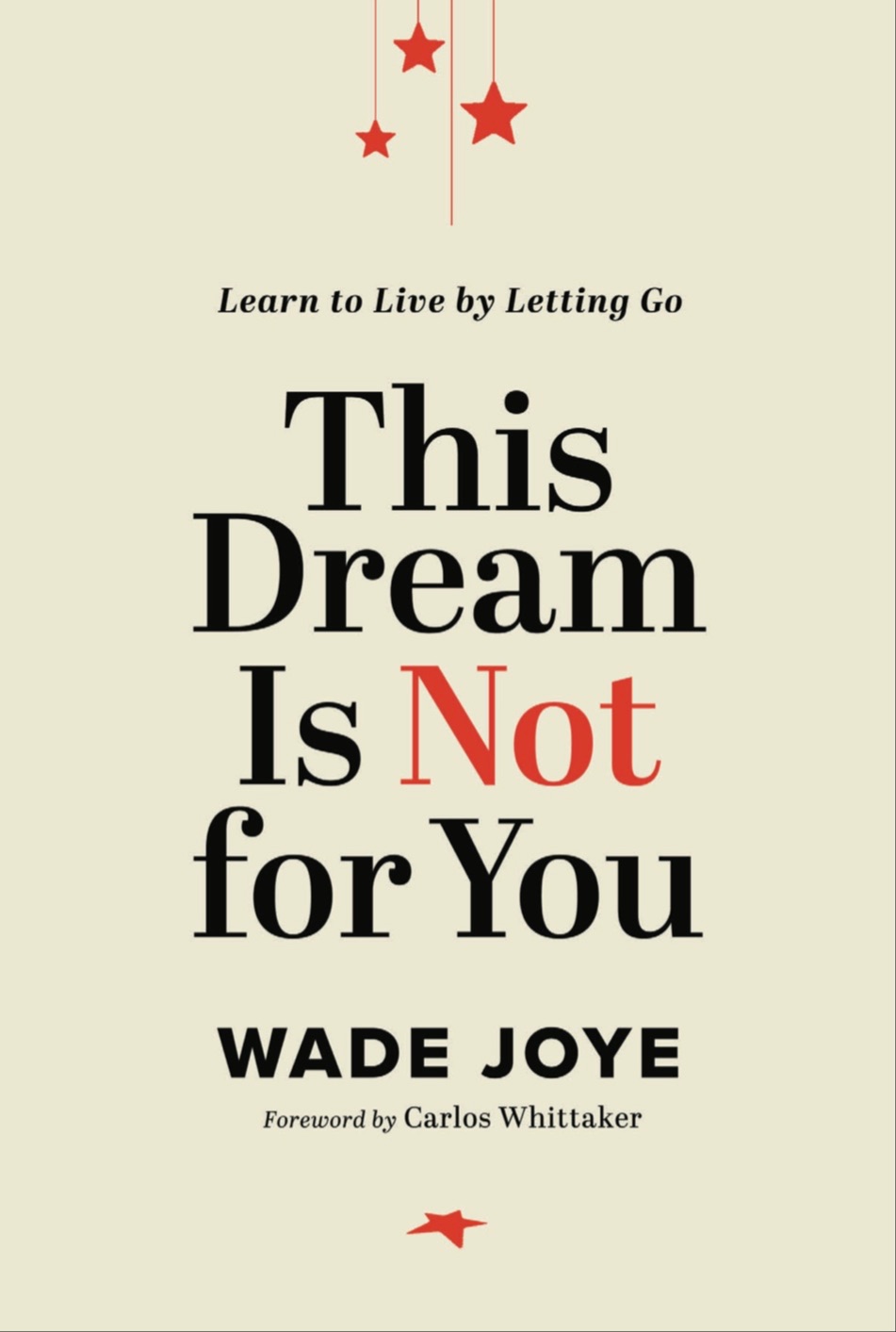 It's time to dream again and get your joy back.
Speaking
Known for his ability to tackle some of Scripture's biggest subjects, Wade brings a humility and authenticity to unpacking the Word of God. Bridging the gap between mystery and understanding for anyone who listens, his lifelong commitment to the life found in Jesus and the Scriptures brings a spiritual freshness to any audience.
Book Wade to speak
Coaching
Wade's heart for people embracing their uniqueness in God sits in the driver's seat of every coaching opportunity. Tackling the spiritual rhythms, expectations, disappointments, and heartaches we experience in the search to live out of our God-given dreams gives Wade room to connect the dots in life-changing ways.
Hire Wade as my Coach
Workshops
Bring in Wade to teach your staff to bring unity, clarity, and develop a pathway to a healthier culture through prioritizing the things that matter. With 25+ years of ministry experience, Wade brings an approach rooted in maintaining a spiritual healthy life while pursuing excellence on all fronts.
Bring Wade to your Staff
Join me over on
YouTube

!

Enjoy shareable clips from podcast episodes, sermons, live streams, and more coming throughout this year.

Subscribe on YouTube!
"Dreamers and Disciples" is now watchable!
My "Dreamers and Disciples" podcast is now available on YouTube, Apple Podcasts, and Spotify! You can listen or watch, reset your rhythms, and renew your dreams.
About
Wade
Wade Joye is a preacher and ministry coach, and currently hosts Dreamers & Disciples, a weekly podcast on the AccessMore Network. He recently released an online course for worship leaders, Performer To Pastor.


Learn more about Wade
Subscribe to the
Weekly Reset
Weekly inspiration, ideas, rhythms, and things I enjoy sent straight to your inbox.