Say goodbye to feeling stuck.
Are you burned out and exhausted from chasing your dreams? Do they still seem out of reach after all this time, or are you finally living in everything you hoped to achieve, only for it not to satisfy you the way you thought it would? Maybe you have a dream and don't know where to begin.
It's easy to feel disappointed.
Your dreams aren't the problem.
You have good dreams - for your family, faith, career, relationships, community, and desire to help and serve others. God created you to dream. It's one of the ways you are meant to live out your calling as an image bearer and follower of Jesus.
Your dreams aren't the problem; it's how you're carrying them. Chasing your dreams as if they will hold the secret to your happiness will never give you what you really want.
A better way to dream starts here.
What if I told you you can only dream well when you become a healthy dreamer? A person that carries joy into every step of the process because of how you steward your mind, body, and soul?
When your soul prospers, your life prospers.
This isn't a promise that God will co-sign all of your dreams, but I believe if you are anchored in a deep, abiding relationship with Christ and are walking with Him, you will experience the fullness of truly knowing God and what He has put you on earth to do.
You don't have to choose between ambition or contentment.
You don't have to mail it in and sit on your gifts in the name of being humble. God wants you to use what He gave, but you have to do it His way. Only then can you live a life of purpose and impact as a follower of Jesus, regardless if your current reality is the preferred dream you have for your life.
As you follow God and bring to life what is in your heart, you will be on a journey that will open up new dreams that line up with God's dream for you.
You will become a joyful dreamer.
Being a DREAMER will require you to take action.
Having the right framework helps you know which steps to take next. The DREAMER Framework helps you:
D

efine and live from identity and purpose

R

elease your grip on your idols so that you can live in freedom

E

stablish rhythms of health in mind, body and soul (so you can hear God clearly and experience Him fully)

A

ccept the gifts found in disappointment

M

ultiply what's in your hands now

E

steem the daily over the dramatic

R

eclaim your joy and expectation
Sherise
"In 2021 I experienced the loss of a dream, while I was obedient to God, but my heart was broken and shattered. What do you do when God calls you away from your dream? For a while I had been lost and not sure what I should have been doing with my pain and hurt. Finding Wade and The Joyful Dreamer membership has not only helped me with processing my pain but it has also helped me reawaken my inner dreamer!"
Isaac
"Wade's coaching has impacted who I am more than I could've imagined. From overcoming insecurities to walking confidently in my calling through practical daily steps. His leadership development has been transformational to my life, and I cannot recommend it enough."
Phil
"Wade's coaching has been transformative to my leadership of myself and others. He's helped me develop healthier rhythms of walking with Jesus, and from that overflow, I've gotten better, not only at my job but in my life as a husband and father."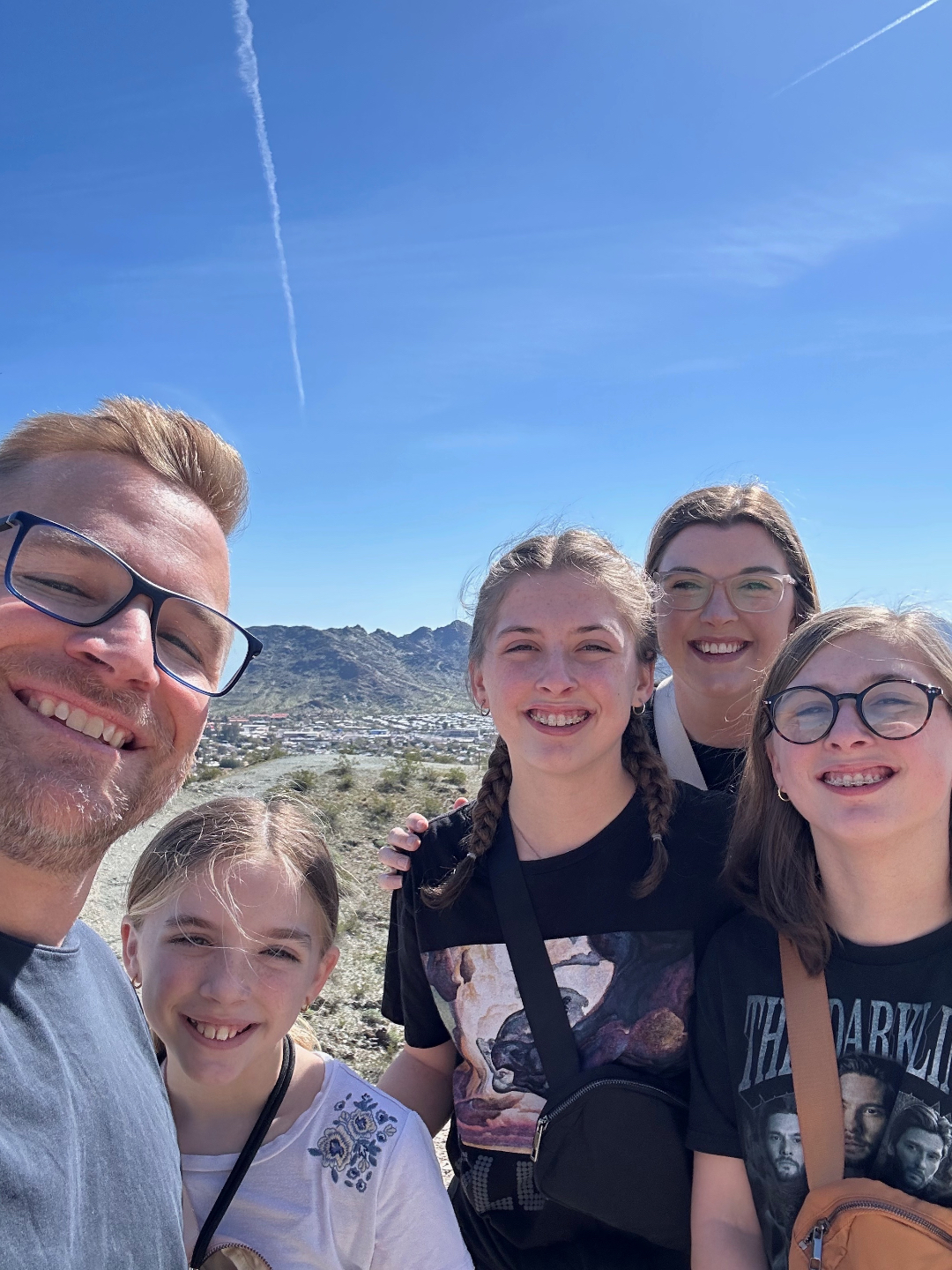 I want to help you dream again.
If I'm honest, it feels like I've learned this lesson the hard way.
Several years ago, when I was the Worship Pastor at Elevation Church, I had a moment where I realized that my dreams on their own weren't enough to satisfy me. I was living in the reality of my professional and ministry dreams as I stared at awards and gold albums for Elevation Worship hanging on the wall, but none of them made me feel any happier after the initial excitement faded away. They were fun, and I was thankful for what they represented, but the dream itself wasn't enough.
That led me to my current mission - to coach and teach people in both the church and business world to dream again and get their joy back. I'm not talking about simply day-to-day happiness but a deep and fulfilling joy in your soul.
I've coached hundreds of people through this process, I even wrote a book about it, and now I'm ready to help you do the same - pursue your God-given dreams and keep your joy in the process.
I want to give you the practices to do that in your soul so that you love God with all your heart, mind, and strength. I also want to empower you with the practical tools to actually maximize the gifts and passions God has placed inside of you. You can actually live with purpose no matter what your dreams look like now.
This isn't a journey you are meant to walk alone. You need community. I'd love for you to be a part of this one.